Professional Cleaners for Office Cleaning Services in Port Melbourne
It can be a huge hassle to take care of the cleaning, especially with a full schedule of other responsibilities for you to attend to. That's a fact that we understand all too well among our team of professional cleaners at Greentouch Cleaning Services – and the very reason why we go all out to provide you with cleaners Port Melbourne locals trust and recognise! If you work in Port Melbourne or run a business there, it's never too late to consider how our office cleaning in Port Melbourne might save you time and peace of mind for everything else that's rightfully more important in your life.
Thoroughly Clean and Ready to Help You Keep things That Way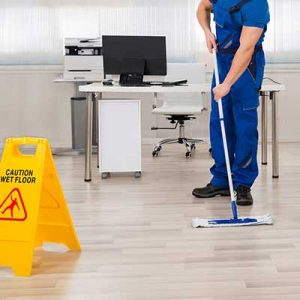 Office cleaning is just one area of expertise we handle naturally, due to the high volume of requests we often receive among our Port Melbourne clients. When it comes to providing office cleaning Port Melbourne businesses can rely on, we are able to provide a thorough cleaning service that ensures that your clients or building managers won't have a comment to make. Thorough is definitely a description we would use to give an idea of the office cleaning service we provide, and we are more than ready to assist if you need:
– Retail space cleaning service,
– Carpet steam cleaning services, and
– Complete cleaning of bathroom and kitchen areas, to name some examples.
Whether for an on-going need due to your busy schedule, or to prepare your office for a thorough cleaning, we can help. Just call on our team if you need professional cleaning Port Melbourne office managers find reliable. Our office cleaning services take care of every area of your work space, so you won't have to worry about anything other than running your business.
Professional Cleaning Experts for Office and Commercial Premises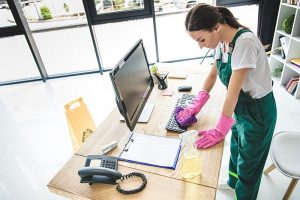 Similarly, our team of experienced cleaners is just as adept and thorough when it comes to providing a dependable commercial cleaning service for your place of business. If you need office cleaning Port Melbourne business owners trust, know that we have worked with plenty of businesses in the area. The commercial cleaning services we provide are comprehensively thorough, and we can just as well help if you require a carpet steam cleaning service for your commercial spaces. When it comes to office cleaning Port Melbourne locals trust, know that we deliver a thorough and reliable service. We deliver commercial cleaning Port Melbourne business owners find cost-effective, and can also include a thorough carpet steam cleaning if you need.
Get in touch with us for Cleaning Services in Port Melbourne
Greentouch Cleaning services is always proud to do what we can to provide an all-natural cleaning service that keeps environmental consciousness and the health and safety of your premises in mind. Be it for a residence or a place of business, all you need is to call our team of experts today on 0425 544 556. for an obligation-free discussion.